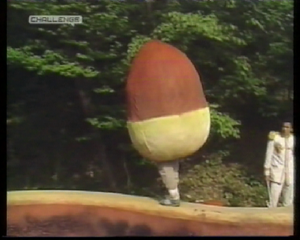 not the "Go Nuts" your looking for? try Nut Roll
While wearing an acorn costume and with their feet tied together, the contestant has to make their way along a narrow curvy path.
If they make it safely onto the round platform at the end of the path they win; but if they topple off they lose.